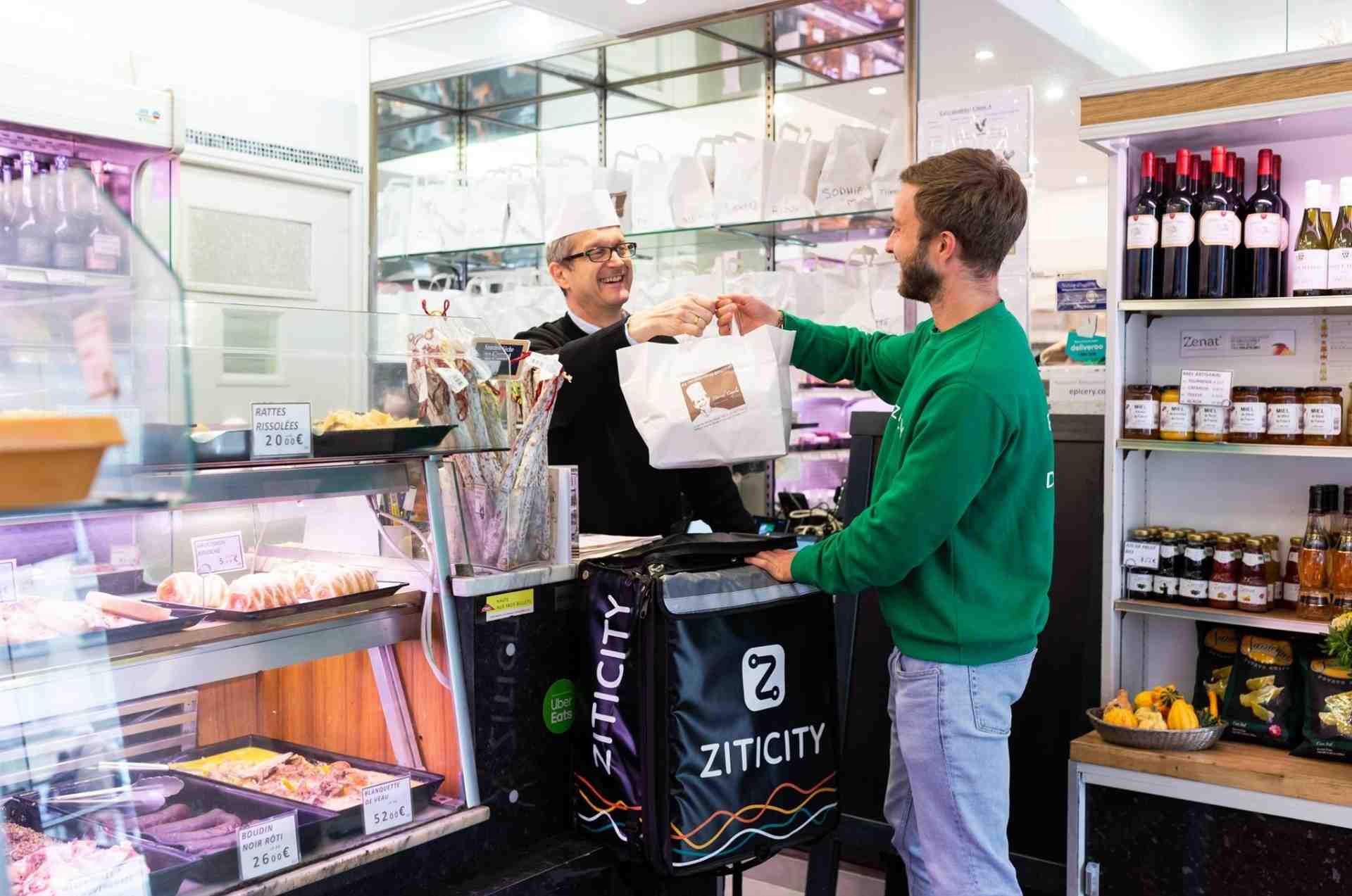 Lithuanian start-up Ziticity, specializing in urban logistics, raises 2.2 million euros to expand in France
The start-up Ziticity, specializing in urban logistics, announced this Tuesday, June 29, 2020 a fundraising of 2.2 million euros in seed capital. The Vilnius-based company, which conducted a first pilot in Paris, is now targeting 8 other French metropolises.
Ziticity, a Lithuanian logistics company specializing in the last mile, announces this Tuesday, June 29, 2020 a funding round of 2.2 million euros in seed capital. This investment was funded by NordicNinja VC, backed by JBIC, Honda , Omron and Panasonic , in participation with Superhero Capital VC, Practica Capital and Superangel VC. 
This funding cycle aims to continue the expansion of the start-up in France, in Paris, where the young growth has led a pilot, and in 8 metropolises.
AN OFFER DEDICATED TO SMES THAT DELIVER LOCALLY
Founded in 2017 in Vilnius, the start-up launched its offer two years later. It is aimed at small and medium-sized businesses wishing to offer a same day delivery service. Based on the observation that 60% of last mile deliveries are made within a radius of 5 kilometers between the collection point and the delivery address, it is aimed more particularly at local businesses, such as shops and restaurants, which wish to compete with the logistics services of large platforms.
" We allow merchants to remain independent with affordable prices for same-day delivery service. We end the dependence on Amazon or Uber Eats which apply 30% commission.", adds Benoit Marmillod, CEO of Ziticity France.
LESS THAN 29 MINUTES ON AVERAGE
The company has developed a personalized offer for last mile logistics. The platform connects professionals and a community of Zitter – who provide delivery services as independent subcontractors – and who travel by the means of their choice: cars, bicycles, scooters, etc. The solution is responsible for optimizing routes and distributing large-scale deliveries to courier services on request. The price is based on the delivery distance.
As for deliverers, it offers them a remuneration " 15% higher on average than that of other delivery companies", according to the press release. The young shoot claims an average delivery time of less than 29 minutes in Paris.
TAKE BACK CONTROL OF CUSTOMER DATA
On the merchant side, the solution integrates with GloriaFood, Shopify, Magento, WooCommerce, PrestaShop and OpenCart systems. Ziticity highlights the possibility for professionals to regain control of their customer data. " Personalized and attentive services, which are the pride and the particularity of French shops, are diluted or disappear with the giants of Silicon Valley, who collect all the information on buyers to feed their algorithms and whose sole motive is to maximize their profits, "she denounces.
Since its launch in November 2019, the solution has won over more than 750 merchants, including the French delivery start-up Eatology, the delivery of sushi Matsuri and Aname, and the fine coffee roasting houses Coutume Café and Belleville Brûlerie Paris. It shows an average growth of its revenues of 36%, with " a strong increase during the Covid-19 ", she adds. The young company is counting on some 40 million French e-buyers to continue its development in a context of unprecedented increase in online purchases. Besides Lithuania and France, it operates in Estonia.